SHARING OUR HOMILIES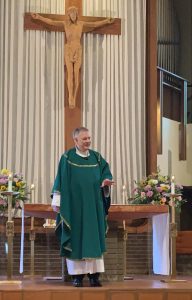 We will begin to share homilies by (Fr. John,RIP), Fr. Emmanuel, Fr. Clyde and Deacon Michael Demers on this page. Currently we are testing to see if they can be heard on most devices. We may publish some in written form. We have many of Fr. John's wonderful homilies and will try to publish some of them as well soon. Homilies will be posted  in descending order starting with the most current as published.
1 January 2020 11am Mass: Solemnity of Mary, Mother of God.
Homily by our Pastor, Fr. Emmanuel: "Mary, Mother of God"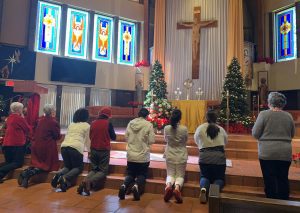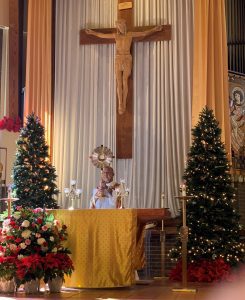 The Celebration of the Mass was followed by a Holy Hour with Exposition of the Blessed Sacrament. Fr. Emmanuel asked for anyone who wished to come closer to the altar to pray closer to Jesus to do so, and many approached in reverence. It was a very special moment to witness, and a great way to the start the new year. This experience of sharing our love for Jesus in the Most Holy Eucharist exposed unites us as one body, the Church. May our prayers be answered and may many more come to experience this grace when spending special time with Jesus exposed, always available on the First Fridays of every month at Holy Faith.
25 December 2019 11am Mass: The Nativity of the Lord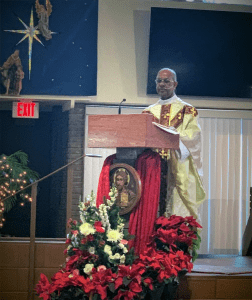 Fr. Emmanuel, our new Pastor, as of December 21, 2019, preaches to us our Christmas Homily …
Read:  "Today, is born our Savior!"
Fr. Clyde's homily on All Saints Day 2019.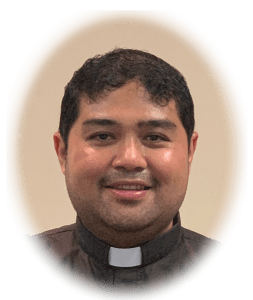 November 1, 2019: Fr. Clyde shared with us on All Saints Day 7 common characteristic of a Saint.  Listen to his homily below.