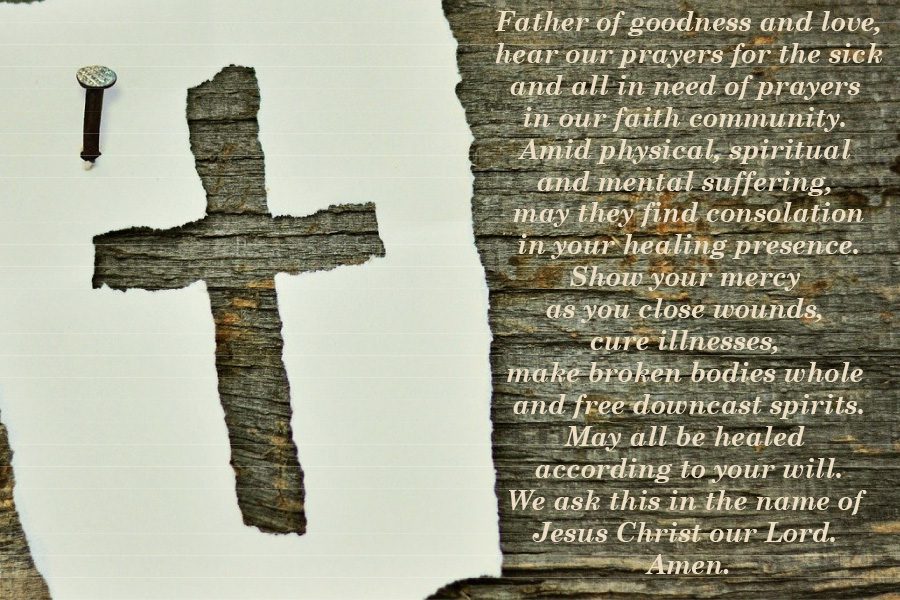 HOLY FAITH PRAYER CORNER WALL
We publish our prayer list in our weekly bulletin.  May our prayers be answered through the intercessions of the Immaculate Heart of Mary who lifts up our prayers immediately to her son Jesus and His Most Sacred Heart of Mercy.
 If your request is to add a name to the prayer list in the bulletin go to: Prayer Request Form.
Click below to add a prayer request to our prayer wall.
Anonymous
A prayer request from one of our parishioners who lost her husband.
Message: My husband and I and our family have belonged to Holy Faith since its construction. Yesterday my husband passed away.
About 10 days ago a Holy Faith priest met with him and administered his last rites. Thank you very much.
Can you please pray for him and let all of Holy Faith know of his passing. Thank you very much.
Dr. Benjamin Eduardo Victorica passed away peacefully at the age of 83 on Saturday, March 28th, 2020 in Gainesville, Florida surrounded by his immediate family. During these difficult times, we cannot arrange a service or funeral so that we can gather and celebrate his life and memory. We welcome all loving thoughts and prayers.
Received: March 29, 2020