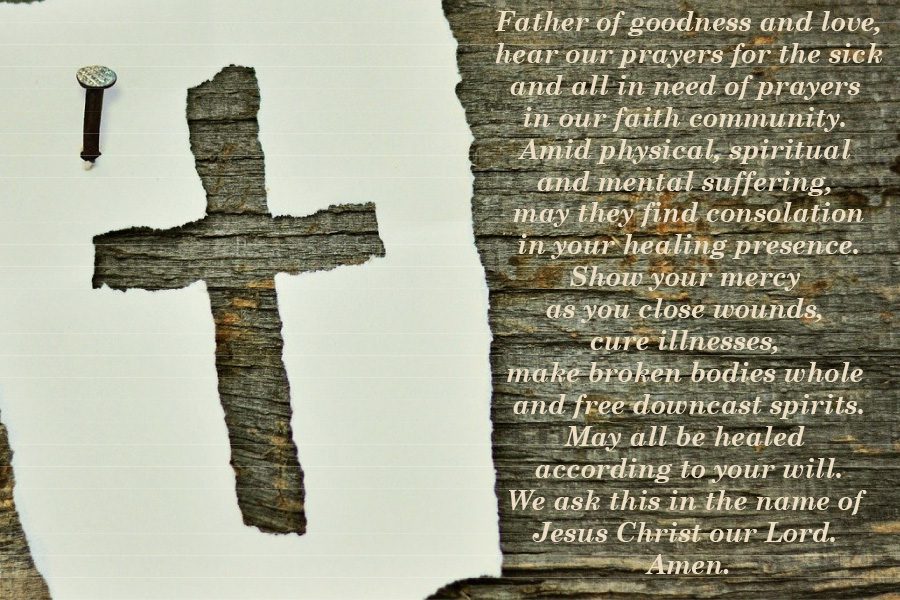 HOLY FAITH PRAYER CORNER WALL
We publish our prayer list in our weekly bulletin.  May our prayers be answered through the intercessions of the Immaculate Heart of Mary who lifts up our prayers immediately to her son Jesus and His Most Sacred Heart of Mercy.
 If your request is to add a name to the prayer list in the bulletin go to: Prayer Request Form.
Click below to add a prayer request to our prayer wall.
Anonymous
As we all know by now, there is a coronavirus outbreak happening all across the globe. Let us all pray for the land to get healed from this virus very effectively and very quickly, everyone that has the coronavirus, the entire medical field that is dealing with this situation, families and friends of the victims, workers from stores and other public places, poor people that cannot feed and provide for themselves, and that everything will end very well very soon. In Jesus almighty name, Amen.
Received: March 16, 2020