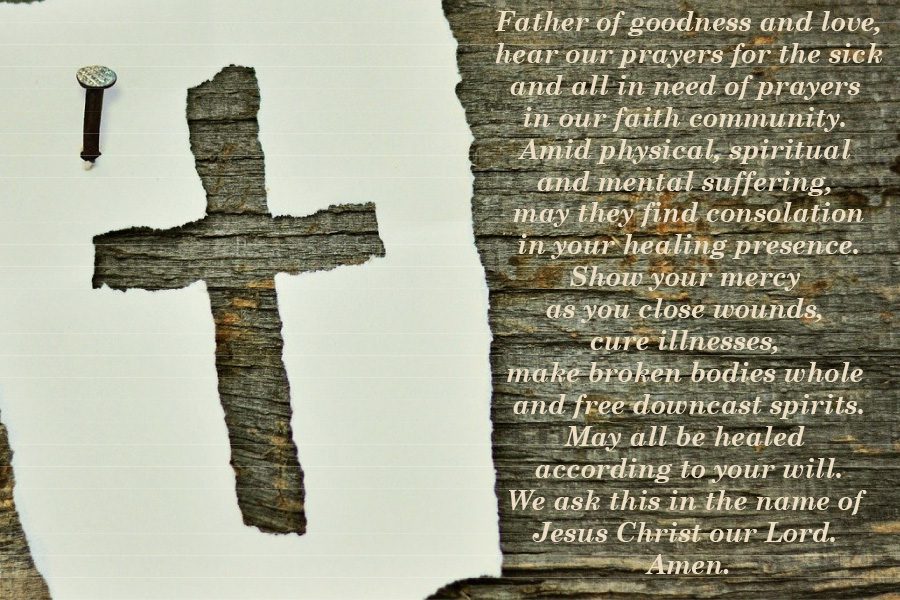 HOLY FAITH PRAYER CORNER WALL
We publish our prayer list in our weekly bulletin.  May our prayers be answered through the intercessions of the Immaculate Heart of Mary who lifts up our prayers immediately to her son Jesus and His Most Sacred Heart of Mercy.
 If your request is to add a name to the prayer list in the bulletin go to: Prayer Request Form.
Click below to add a prayer request to our prayer wall.
Anonymous
Loving Father, thank you that your word is powerful and effective, living and active. You have promised that I do not need to be anxious about anything, but in every situation, I should present my requests to God. I lift up my broken relationship before you Lord and ask you to bring restoration and healing. Replace my fear with faith in you. May your peace, which surpasses all understanding, guard my heart and my mind in Christ Jesus. Please give strength and courage to my boyfriend and me Lord so that we can face every challenges in life Have mercy on us Lord. Please allow us to continue on a journey which we have started. Blessed my family, friend and neighbours. Forgive our sins and let your perfect will shall be done on earth as it is in heaven. Through Jesus Christ our Lord, Amen.
Thank you for praying for me and my love one!
Received: March 9, 2020