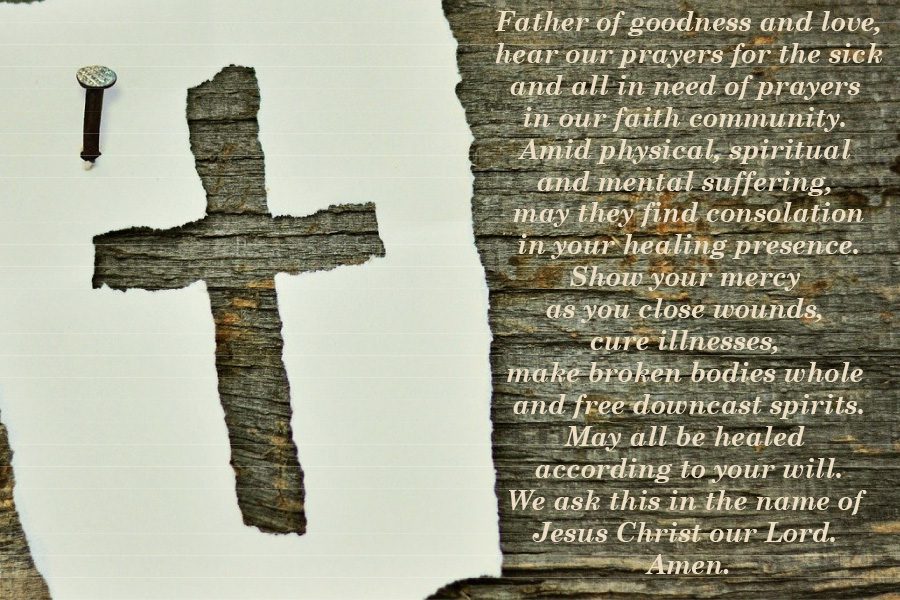 HOLY FAITH PRAYER CORNER WALL
We publish our prayer list in our weekly bulletin.  May our prayers be answered through the intercessions of the Immaculate Heart of Mary who lifts up our prayers immediately to her son Jesus and His Most Sacred Heart of Mercy.
 If your request is to add a name to the prayer list in the bulletin go to: Prayer Request Form.
Click below to add a prayer request to our prayer wall.
TJ
Praying the blood of Jesus, Gods protection and favor upon Leland. Praying he is surrounded by Godly mentors and friends. Praying for positive breakthroughs and blessings upon his life. Let no weapons formed against him prosper. God is Able!
Received: March 2, 2020