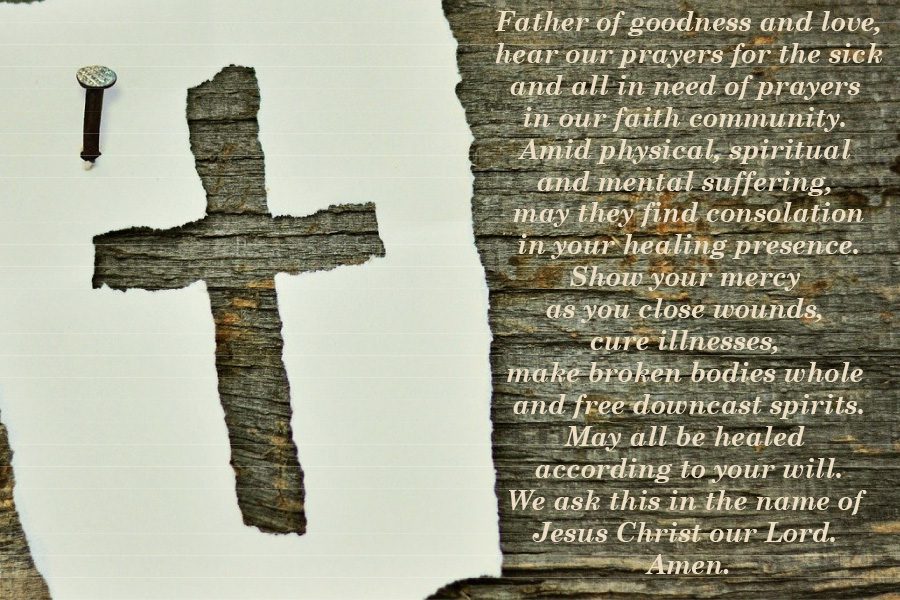 HOLY FAITH PRAYER CORNER WALL
We publish our prayer list in our weekly bulletin.  May our prayers be answered through the intercessions of the Immaculate Heart of Mary who lifts up our prayers immediately to her son Jesus and His Most Sacred Heart of Mercy.
 If your request is to add a name to the prayer list in the bulletin go to: Prayer Request Form.
Click below to add a prayer request to our prayer wall.
JW
Praying for healing of digestive concerns for my 82 yr old dad Papa Joe. Praying he can retain his food and get the proper nourishment for his body to regain his strength. Praying his blood pressure and other vitals stay in normal ranges. Praying for his healing, restoration of his health and overall well being.
Received: August 27, 2020