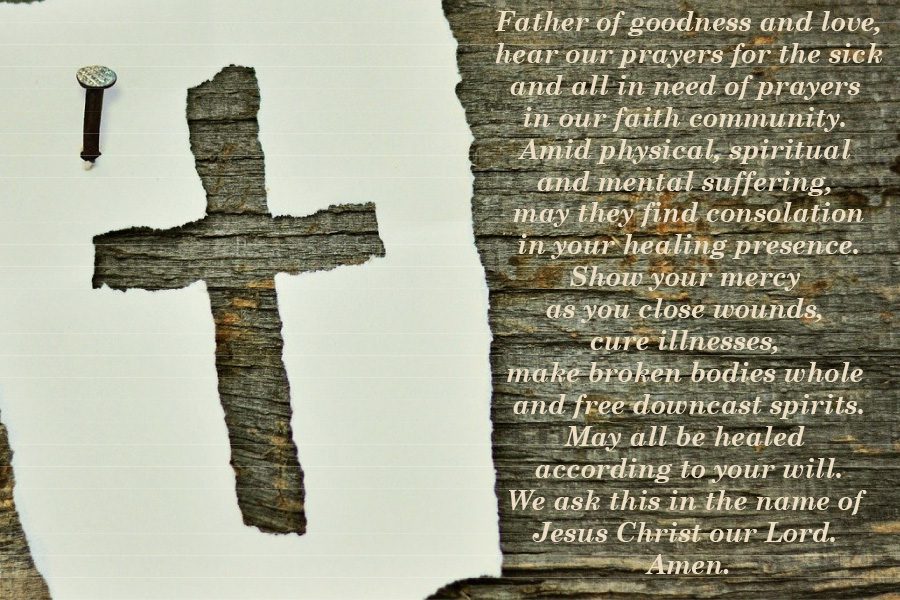 HOLY FAITH PRAYER CORNER WALL
We publish our prayer list in our weekly bulletin.  May our prayers be answered through the intercessions of the Immaculate Heart of Mary who lifts up our prayers immediately to her son Jesus and His Most Sacred Heart of Mercy.
 If your request is to add a name to the prayer list in the bulletin go to: Prayer Request Form.
Click below to add a prayer request to our prayer wall.
Anonymous
Prayer Request for Mother and Wedding
For my "Cinderella" wedding to finally come to fruition. May God heal the wounds of my real life Prince Charming so we can finally make it to the altar and give light to our family and friends who need it so badly especially now because of the passing of our beautiful mother recently.
This special young man was given to me as a gift from above when I was going through the darkest moments…he was the light sent to pierce the darkness. So I want to share this light with my beautiful family and friends and our grieving father especially.
After my mothers passing a beautiful Christmas gift was given regarding this prayer request. May God help it to come to fruition and of course most importantly for prayers for the precious mother we lost…may she never be forgotten in all of this…we love her so and miss her terribly…
Received: June 24, 2020