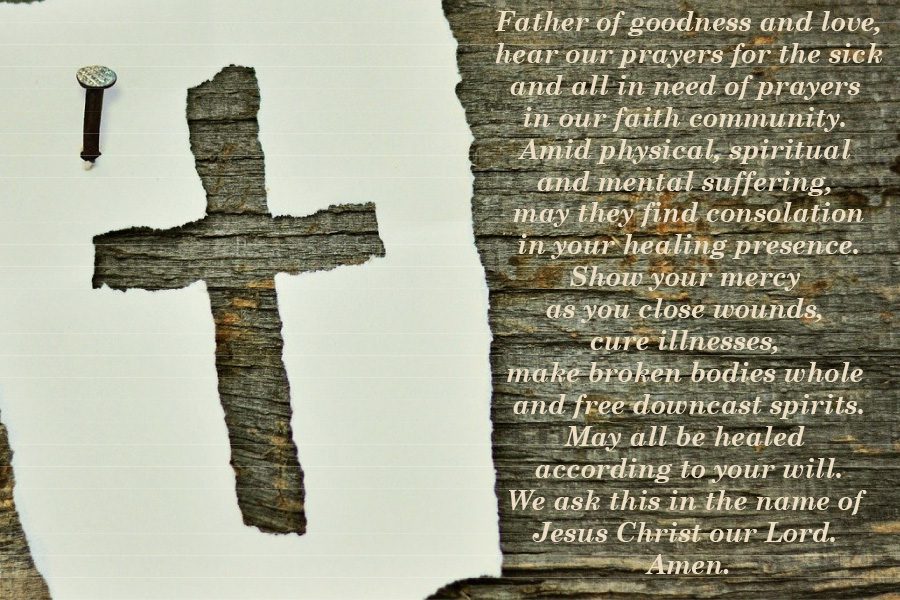 HOLY FAITH PRAYER CORNER WALL
We publish our prayer list in our weekly bulletin.  May our prayers be answered through the intercessions of the Immaculate Heart of Mary who lifts up our prayers immediately to her son Jesus and His Most Sacred Heart of Mercy.
 If your request is to add a name to the prayer list in the bulletin go to: Prayer Request Form.
Click below to add a prayer request to our prayer wall.
Anonymous
please pray for Damianus and myself. I have been waiting for reconciliation and to forgive each other, peaces for me and him, I have been struggling with pain. You always know what was happened because You see everything a most hidden corner, in suffering and disappointments. I come with a broken heart, his heart so hard, he doesn't respond to anything. Father, please soften and touch Damianus christie heart and the people around him for me. I can't touch his heart, his family considered my poverty, making me unequal to them. i know that prayer is a powerful thing. Without Your graces, we cannot accomplish anything. only God can change people's hearts. only you are God the only place I complain, only you God where I pour out my heart, God I'm desperate, please help me please help me face things that are beyond my capabilities. because God, You have power to help me.
Received: January 29, 2020