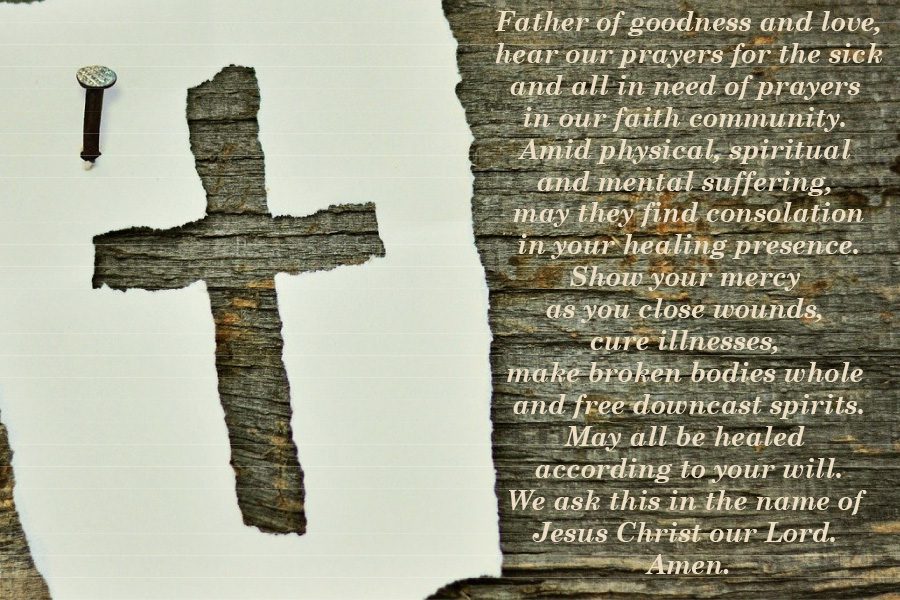 HOLY FAITH PRAYER CORNER WALL
We publish our prayer list in our weekly bulletin.  May our prayers be answered through the intercessions of the Immaculate Heart of Mary who lifts up our prayers immediately to her son Jesus and His Most Sacred Heart of Mercy.
 If your request is to add a name to the prayer list in the bulletin go to: Prayer Request Form.
Click below to add a prayer request to our prayer wall.
R Torel
Pray for my daughter DM - her & SF will continue being each other's best friends, including each other, happy, Dev to be courageous/confident in growing their friendship and that their circle of friends grows together now with friends in Jesus' likeness where DM truly feels a genuine connection with them. Pray that DM has confidence and opportunities so she'll stay at school during the weekends now and truly enjoy herself and making connections. Please pray for peers to feel a connection with DM, introduce themselves and want to get to know her and for DM To have confidence to develop friendships -she truly needs miracles and blessings to happen for her now.
Received: February 11, 2022