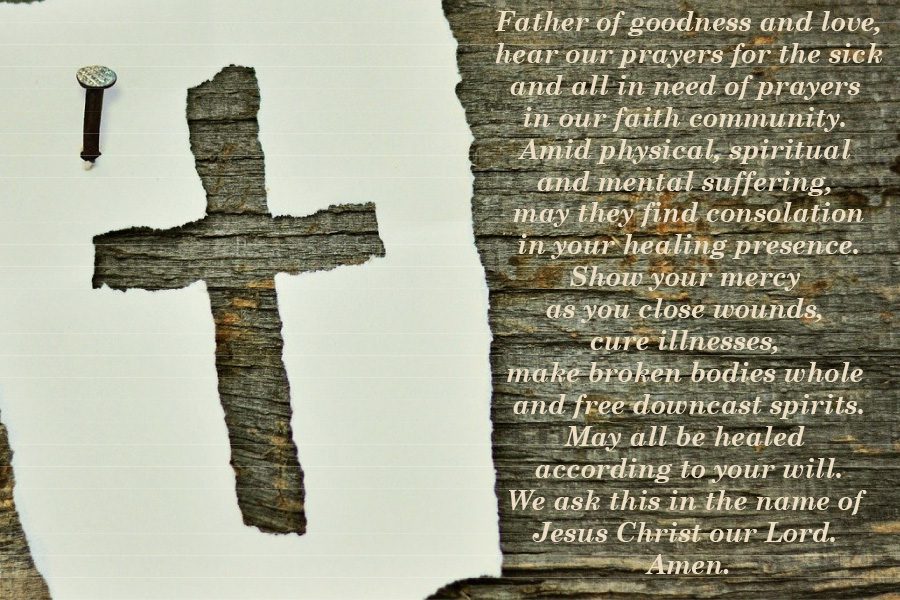 HOLY FAITH PRAYER CORNER WALL
We publish our prayer list in our weekly bulletin.  May our prayers be answered through the intercessions of the Immaculate Heart of Mary who lifts up our prayers immediately to her son Jesus and His Most Sacred Heart of Mercy.
 If your request is to add a name to the prayer list in the bulletin go to: Prayer Request Form.
Click below to add a prayer request to our prayer wall.
LJ
God Leland needs you now to deliver him favorably out of his legal situation and into a mental rehab program promptly. We cancel every assignment of the enemy, by the blood of Jesus, and declare protection, favor, mercy, grace, physical & emotional strength & peace of mind over him! We are believing for your divine intervention for his freedom and mental health rehab. Surround him with your angels for love and support. What the enemy means for evil, You mean for good! Please Move Lord in a mighty miraculous way and work out your good plan for his life and your glory.
Received: July 25, 2021