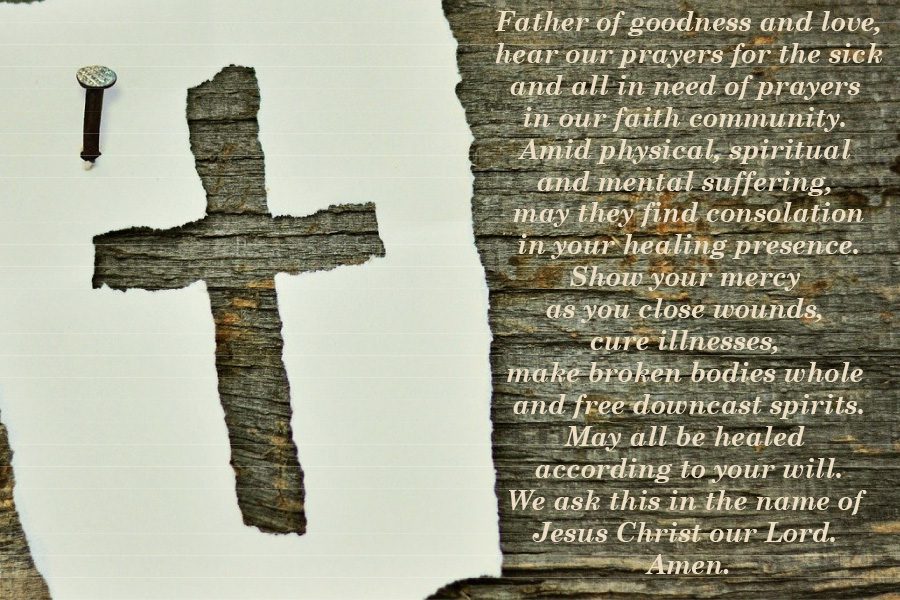 HOLY FAITH PRAYER CORNER WALL
We publish our prayer list in our weekly bulletin.  May our prayers be answered through the intercessions of the Immaculate Heart of Mary who lifts up our prayers immediately to her son Jesus and His Most Sacred Heart of Mercy.
 If your request is to add a name to the prayer list in the bulletin go to: Prayer Request Form.
Click below to add a prayer request to our prayer wall.
David P C
Pray For Everyone.
Take my hands and
Let us pray to the
Lord Jesus Christ today
And we'll smile so bright
Feeling the Lord's love
Touching our heart's
In life and every day
We'll stop and pray
And in your everlasting arms
We'll stay and in your
Heart we'll be smiling
Away and loving each other every day
And we'll cherish you
In our heart's day and night
And with the Lord's guiding light we'll sleep soundly in our beds every night and Lord Jesus Christ hear
My prayer tonight
Amen.
Received: June 8, 2021