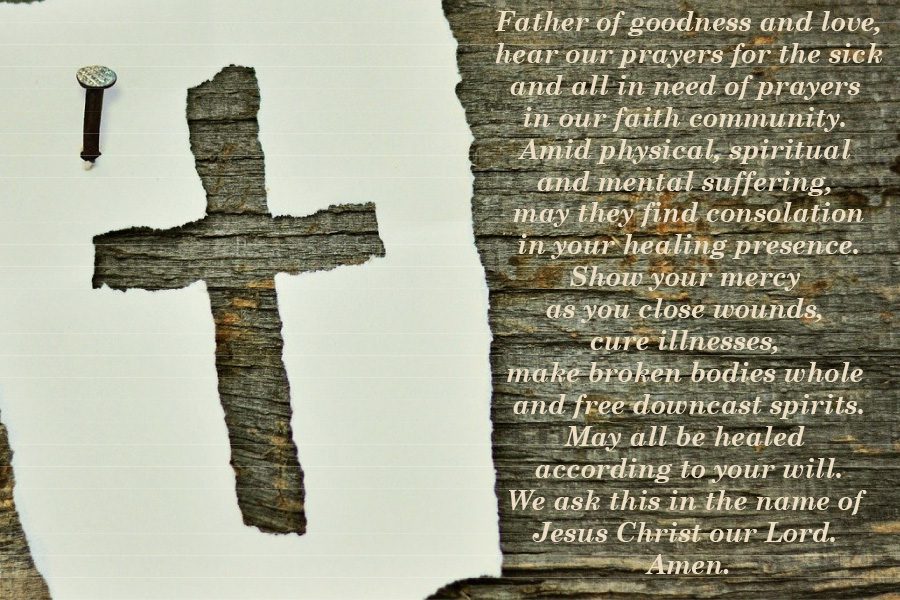 HOLY FAITH PRAYER CORNER WALL
We publish our prayer list in our weekly bulletin.  May our prayers be answered through the intercessions of the Immaculate Heart of Mary who lifts up our prayers immediately to her son Jesus and His Most Sacred Heart of Mercy.
 If your request is to add a name to the prayer list in the bulletin go to: Prayer Request Form.
Click below to add a prayer request to our prayer wall.
Anonymous
Please help my son Dan business be successful and prosperous, I have been praying for 11 years and nothing is happening, it's taking toll on me financially, I cannot take the pressure, I am over 70 years old.
Please help him and his brother Mark to be very close and have a wonderful relationship.
Help Dan and his girlfriend get married, have prosperous and happy marriage.
Help my business do well, I have to work even at my age.
Received: March 22, 2021