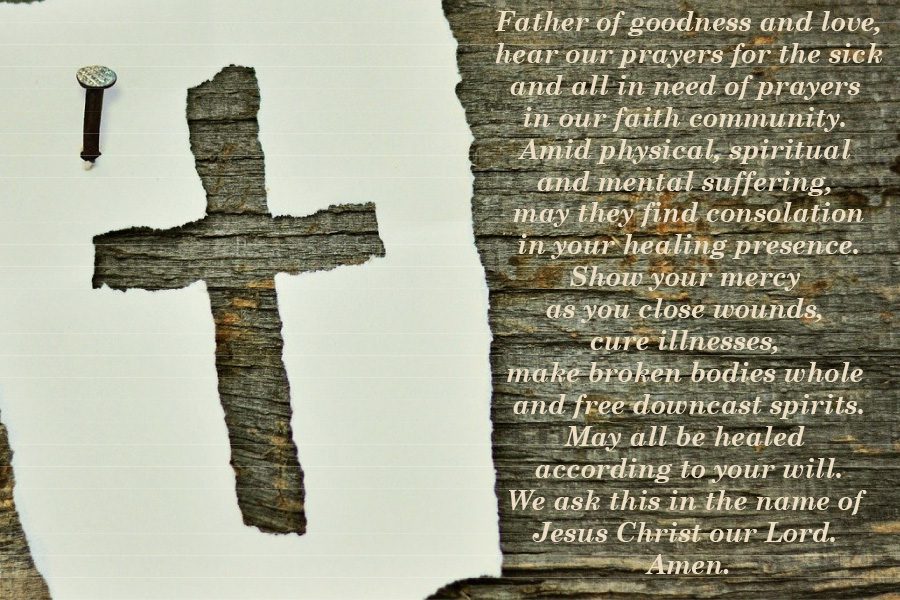 HOLY FAITH PRAYER CORNER WALL
We publish our prayer list in our weekly bulletin.  May our prayers be answered through the intercessions of the Immaculate Heart of Mary who lifts up our prayers immediately to her son Jesus and His Most Sacred Heart of Mercy.
 If your request is to add a name to the prayer list in the bulletin go to: Prayer Request Form.
Click below to add a prayer request to our prayer wall.
Sr. Patricia Marie Barnette, RGS
I am praying for all the members of Holy Faith Parish during this time of remembering the goodness of Fr. John Phillips, who served so faithfully for so many years. We are missing him and grieving for such a sudden loss, yet rejoice that Fr. John is now with God. May Jesus comfort you during these days. I am sure that Fr. John is still very present to each one of you. Thank you, Jesus, for giving us such a faithful priest and friend.
Received: November 21, 2019