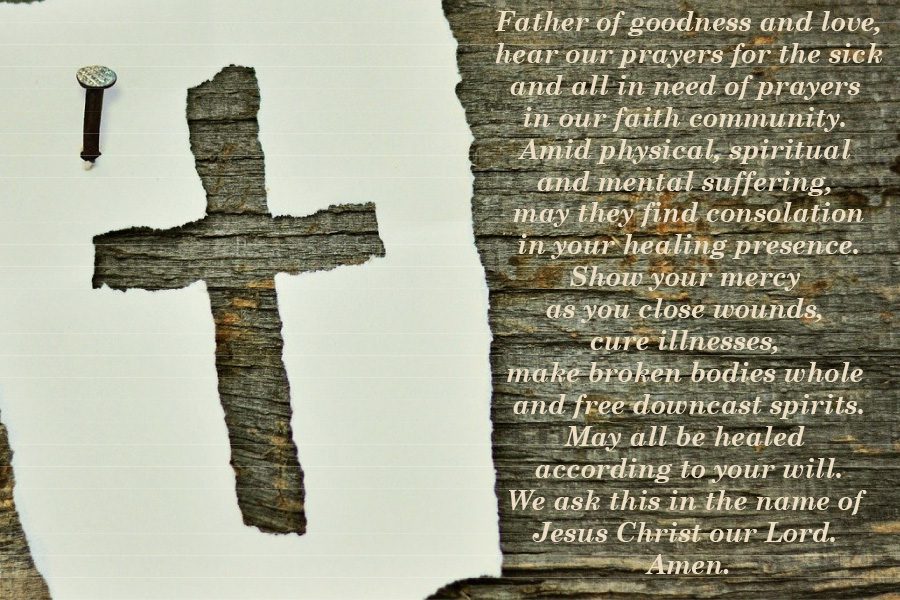 HOLY FAITH PRAYER CORNER WALL
We publish our prayer list in our weekly bulletin.  May our prayers be answered through the intercessions of the Immaculate Heart of Mary who lifts up our prayers immediately to her son Jesus and His Most Sacred Heart of Mercy.
 If your request is to add a name to the prayer list in the bulletin go to: Prayer Request Form.
Click below to add a prayer request to our prayer wall.
Anonymous
Asking prayer for reconciliation between me and my partner, for God to soften his heart towards me and open doors of communication between us. prayer for my partner to stop cheating for him and the other women to lose all Interest in each other. Prayer for him to lose interest in other women and for him to only have interest in me. Prayer he loves me and contacts me soon. Prayer for God to separate my partner and these other women as far as the east is to the west. Prayer god fill each of there minds and hearts with guiltiness for the wrong there are doing. Prayer for my partner to fix this broken relationship with me and figure out a way to make it right and to keep us both happy together.prayer holy spirit convict him from list and wrong company. Prayer for a hedge a thorns to be built around my partner and through this hedge these other women will lose interest in my partner and they will find another man to love and be no longer interested in my partner. Prayer for my partner to return to me today with plans of moving back in with me and making things right between me and him. Prayer for God to turn this situation around and for my partner to no longer be interested in no other women only me. Prayer I receive good news soon that he is coming back to me and moving in with me and he is not going to put me threw this again. prayer God turn things around for us for the better and he will be committed and honest with me from this point on.
Received: September 11, 2020