Holy Faith Prayer Corner
Below we share our prayer list. The list will be updated every 6 weeks (beginning  February 23 2020).  All new names will be published in our bulletin until the next update. Please advise us if a name should be added or removed by calling the office or submitting a Prayer List Request Form. Thank you for your prayers.
"For where two or three are gathered in my name, there am I in the midst of them." Matthew 18:20
Lord, hear our prayers for the sick of our  parish and for all those in need of our prayers listed here: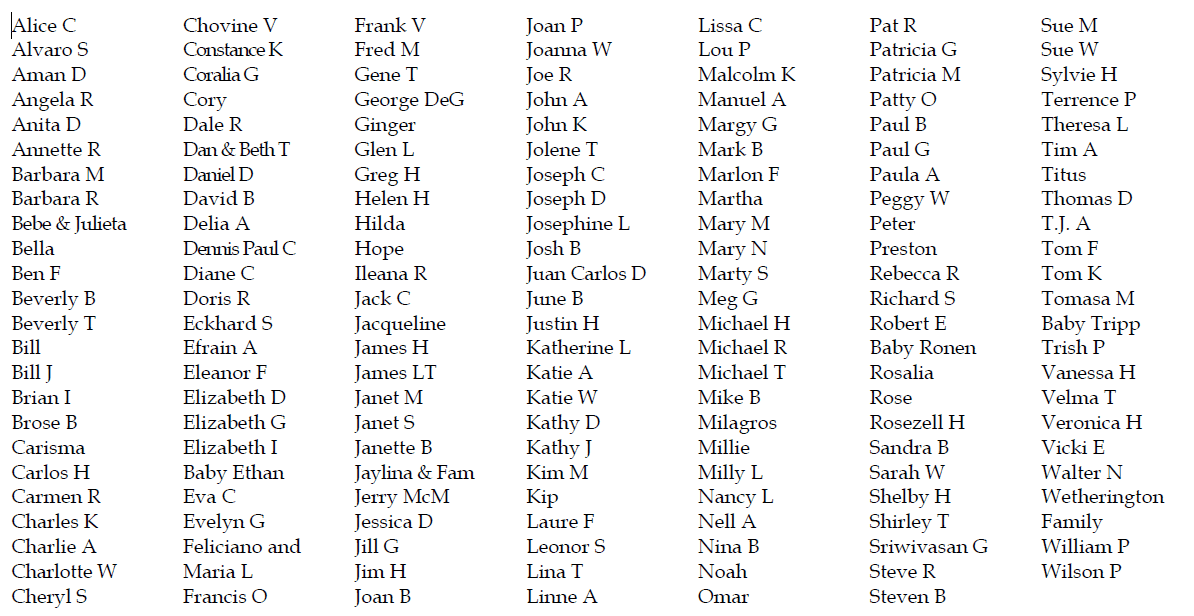 To submit a specific prayer intention, click on the prayer wall link below. Let us pray together!